We recently launched The Anticancer Super 6™, based on 10+ years of combining these six health fundamentals to create and deliver
personalised cancer coaching
and wellness plans: Nutrition, Gut Health, Digestion and Elimination, Stress Management and Emotional Well-being, Sleep, Exercise and Movement, and Protection from Toxins.
Through targeted lifestyle changes, everyone can achieve improved health outcomes by reducing side effects and complications associated with treatment, enhance recovery after treatment and provide a long term life plan that reduces the risk of recurrence.
Let's Look at Each of The Anticancer Super 6™
Eat a nutrient dense, anticancer diet personalised to every phase of your healing.
One of the first questions we are often asked is "What should I eat?". Most people want to have a healthy diet, but they feel confused and uncertain as to what this means. Eating a nurturing diet adapted to every phase of your anticancer journey makes a huge difference in your prevention, recovery, and wellbeing.
Together we will establish comprehensive and easy to implement guidelines: How to shop for groceries, how to get organised in the kitchen, and easy to follow delicious recipes.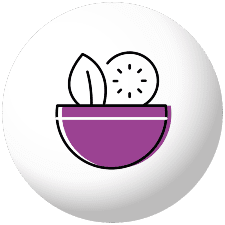 Gut Health, Digestion and Elimination
Develop the gut microbiome environment to support optimal immune health.
Our gut microbiome makes up about 80% of our immune system, and is a key factor when it comes to fighting off any disease, including cancer.
Optimising gut health with the right nutrition and the right lifestyle habits will also support better absorption of nutrients, which is important to properly fuel your body and make sure you get all the nutrients you need.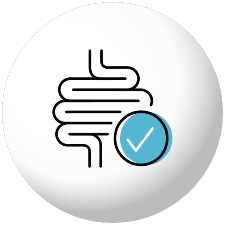 Stress Management and Emotional Well-being
Have the right tools and techniques to reduce chronic stress, anxiety, and feelings of isolation.
Stress has been shown to feed cancer and cancer progression raises stress levels. We will introduce you to coping strategies to help you better deal with stress by implementing relaxation techniques into your daily life.
We firmly believe, and our experience coaching cancer patients confirms, that true healing can't be attained without addressing emotional health. Our minds need to heal, too. Negative emotions like anger, resentment, unforgiveness and sadness are toxic, not only for our spirit but also for our physical health. We need to learn how to foster positive and constructive thoughts.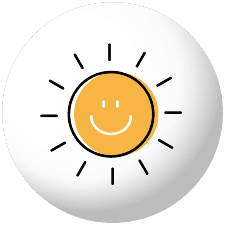 Minimise insomnia and improve your sleep to give your body the best chance to rest and fully heal.
There is unquestionably a link between lack of sleep and an increased risk for various cancers. Sleep also plays a critical role in the recovery and healing process: When you sleep, your body actively repairs and regenerates.
Insomnia affects cancer patients at three times the rate of the general population. Up to half of cancer patients report insomnia, which can last for two to five years after treatment ends.
In our view, sleep should be viewed as a critical component of overall health and as one of the most effective and accessible preventive medicines available.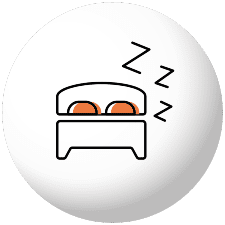 Incorporate movement into your daily life to enhance physical and emotional well-being, regardless of your fitness levels.
Studies show that staying active reduces your chances of getting cancer and cancer recurrence, while improving survival rates.
We understand that exercising can feel intimidating at a time when you may feel unwell and vulnerable. We will guide you on safe movements to do, while being mindful of your abilities and energy levels. Together, we will find ways to incorporate movement into your daily life in a way that feels good.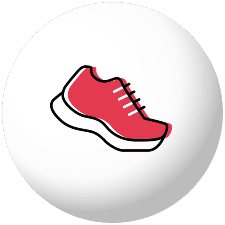 Improve your body's natural ability to detoxify to enhance recovery and promote long-term health.
Our bodies are very smart, all of our organs are meant to work together to keep us healthy. However, when our immune systems are vulnerable, our bodies need additional help to cope with environmental pollutants, and toxic exposures.
We will advise you on easy ways to create the healthiest possible living environment. We will talk about the role of clean water, clean air, safe food containers and cooking utensils, electromagnetic waves, household detergents, skin and hair care products.