Anti-Cancer Lifestyle Plans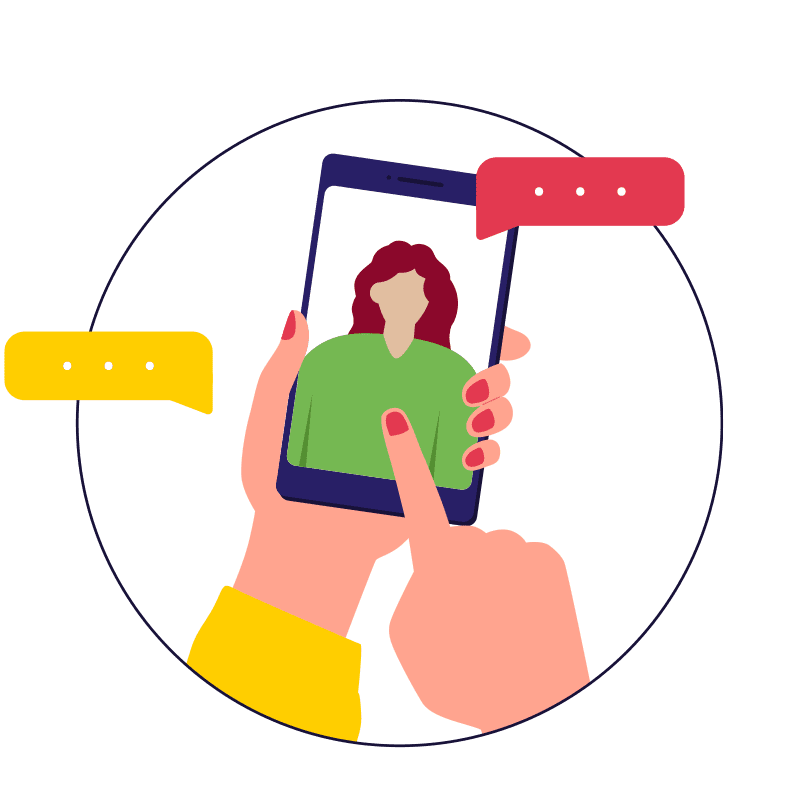 At The Cancer Coach™, we believe an anti-cancer lifestyle should be accessible to everyone. We offer a variety of free and paid programmes so that individuals can achieve lasting lifestyle changes, no matter their background or circumstances.
Tree of Life Free Subscription
The Tree of Life Free Plan grants you access to these features:
The Tree of Life community, where you can connect with other people who are adopting and living an anti-cancer lifestyle
Events where you can network with cancer patients, survivors, caregivers, and experts
Toolkit and knowledge base content to further your understanding of how to lead an anti-cancer lifestyle
Module 1 of the Tree of Life Anti-Cancer Lifestyle Programme, which focuses on stress management and emotional well-being
Tree of Life Paid Subscription
With a paid subscription, you'll receive access to all seven of the Tree of Life Anti-Cancer Lifestyle Programme modules, each of which includes:
All included with Tree of Life Free, plus…
Toolkit of hand chosen resources to practically apply the information shared in the lesson videos
Community groups and forums for each and every anti-cancer lifestyle topic
Access to optional extras offered by Supporting Creators of Tree of Life
Lesson videos with up-to-date and accurate information about every aspect of an anti-cancer lifestyle
Knowledge Checks so you can assess your understanding
Knowledge Base content including research and clinical studies to gain a deeper understanding of the clinical evidence
Specialised live Group education and events related to each module focus
Finishing the 7 modules is just the beginning of your journey. After completing module 7, you'll receive an exclusive invitation to book a complimentary one-on-one lifestyle analysis with a professional health coach. This is the perfect opportunity to reflect on your progress through Tree of Life and develop a tailored plan that suggests your essential next steps. Living an anti-cancer lifestyle is a journey, and we'll continue to support you every step of the way.
Individuals can sign up for the Tree of Life paid programme to get started on your path toward better health.
Organisations can book a demo to explore every aspect of the Tree of Life programme and learn how it can benefit your organisation.
One-on-One Cancer Coaching
Our Cancer Coaches specialise in lifestyle changes that help you achieve better health outcomes. With our One-on-One programme, you'll receive the following:
One-on-one video sessions with a qualified and licensed coach
Support during every stage of your cancer journey, from diagnosis to recovery
Information on how nutrition, gut health, sleep, exercise, stress management, and protection from toxins influence your overall health
Regular communication with your coach as you work through your fears, concerns, and questions
The opportunity to reduce your stress and anxiety, freeing up your mind and body to focus on your health goals
Guidance on how to implement sustainable lifestyle changes
Testimonials, Quotes, and Cancer Stories
"My coach provided constant and caring support to myself and family through a very stressful and still surreal time in our lives. Now post-surgery and treatments, I am feeling well and confident that I can maintain good health for many years ahead with the help of the lifestyle advice and tools provided."
"Ever since I was diagnosed with cancer, I felt really isolated. Sharing my story with my cancer coach, who went through a similar journey, made a real difference; for the first time I felt that somebody truly understood what I was going through. The very practical advice in terms of nutrition and lifestyle gave back a sense of confidence and hope."
"I am so happy that I came across The Cancer Coach, it made me a better caregiver for my mother and helped me stay emotionally and physically strong during the process."
Ready to Make a Change?
Complete our brief survey so that we can connect you with the proper service and provide more information about your next steps.