Our New Cancer Coach Answers Some Questions About Our Tree of Life Anti-Cancer Lifestyle Community and Programme
We are thrilled to introduce Rebecca Cunningham, part of our expanding team of Cancer Coaches, who is dedicated to supporting and empowering individuals on their cancer journey. As part of the Tree of Life Anti-Cancer Lifestyle Community and Programme, Rebecca plays a pivotal role in addressing the challenges faced by people at every stage of cancer; from prevention through diagnosis, treatment, recovery, survivorship, and caregivers of loved ones. In this post, we explore how The Cancer Coach and Tree of Life make a difference, with a thoughtful Q&A with Rebecca.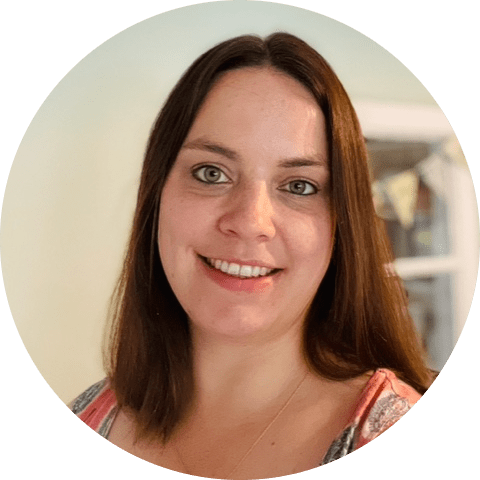 Rebecca
Rebecca Cunningham.
Cancer Coach.
What Are The Challenges Facing People With Cancer And How Does The Cancer Coach And Tree Of Life Address Them?
The cancer journey can be isolating and lonely. People with cancer can lack a safe space to share feelings / thoughts as their diagnosis impacts their loved ones too and therefore at an incredibly difficult and vulnerable time, they can find they don't feel able to share their experiences / worries or concerns with their support system. The Tree of Life addresses this through educational material, community forum, group coaching and 1:1 coaching opportunities for the individual affected and caregivers.
Difficulty accessing evidence-based information online as it can be overwhelming with lots of confusing, contradictory, or false information everywhere. The Tree of Life tackles this through providing the evidence-based information in one place and with the resources to back it up.
At every stage of a cancer journey individuals may experience differing emotional challenges or physical symptoms / side effects and require support; not just at diagnosis but during and after treatment and living beyond cancer too. The Tree of Life recognises that at all these stages individuals may have different needs but also that the journey is also an opportunity for embedding positive behavioural changes.
The role of being a patient can be difficult as this can come with a sense of loss of control / somebody else being responsible for your health. Tree of Life can help inspire and empower individuals that they can take ownership of lots of aspects of their health as well as positively impacting their prognosis to support the interventions and treatments offered by their clinicians.
How Does The Cancer Coach And Tree Of Life Educate The Population On Cancer Prevention And What Are The Aims?
It provides 7 modules which provide holistic, accessible evidence-based lifestyle education and behaviour change interventions to reduce the risk of cancer (and arguably other medical problems). There are videos, workbooks, knowledge checks and access to a community forum too. Health coaches also provide live events/ group coaching on the 7 elements which people can access. The Tree of Life platform recognises that it isn't currently possible for all individuals wanting to explore an anti-cancer lifestyle or going through diagnosis, treatment, or life beyond cancer to access high quality 1:1 health coaching and also that information online is often confusing, contradictory and may not be evidence based and aims to fill this gap.
What Features Of Tree Of Life Are Most Important And Who Would Benefit From Using Them?
The short answer is everyone would benefit! It uses a combination of health education, coaching questions & guided behaviour change via video, workbooks / self-directed reflection, journaling, access to a community and to 1:1 coaching.
In my opinion 1:1 coaching is likely to have the greatest personal impact in view of this being the element that can be most personalised to the individual but having the background covered by the content of the modules enables the coaching time (if the client has done the modules) to be targeted on integration of the learning into actionable behaviour change for lasting impact.
Tree of Life recognises we are all different and caters for different people's preferences by offering different materials / features to appeal to different individuals.
What Support Is Currently Available For Caregivers And What Does The Cancer Coach And Tree Of Life Offer To Enhance The Level Of Support?
This depends a little bit where in the cancer journey the individual is but, in general, I think people caring for individuals with cancer are a really under-served and under-acknowledged group. Whilst loved ones (particularly younger people) are undergoing cancer treatments the carers may not even identify as carers or recognise their own needs. There is support offered by Maggie's centre and Macmillan that carers can access, and our local hospice offers carer support too. The Cancer Coach and Tree of Life firstly shine the spotlight on carers as having their own care needs too by offering the caregivers programme. Offering this programme alone normalises the need for carers to be supported and recognises that carers and their health are important too. The Tree of Life caregivers programme provides the guided holistic health and wellbeing modules as well as access to the community and coaching.
What Does Support, Inspire And Empower Mean To You?
In this context these words mean to me:
In the coaching sense this is having someone (or a community in Tree of Life) walking alongside you on a journey: someone to listen to you, to hear you and have the experience / expertise to use evidence-based resources or places to signpost the client if they identify something the client wishes to explore further.
To motivate and bring positivity. To facilitate someone to shift their thoughts, actions, or behaviours in the long-term to enable them to make the changes they want to make.
For me this takes a client / cancer patient from being a passive recipient of healthcare and following the direction of their lead clinician to being central to their own journey and enabling them to take ownership of what they can do to support themselves, enhance their quality of life and improve their health and wellbeing. To facilitate the client to understand health is a journey and not a destination and that no matter where they are on that journey there is always something they can do to feel better.