Coaching Through Every Step of Your Cancer Journey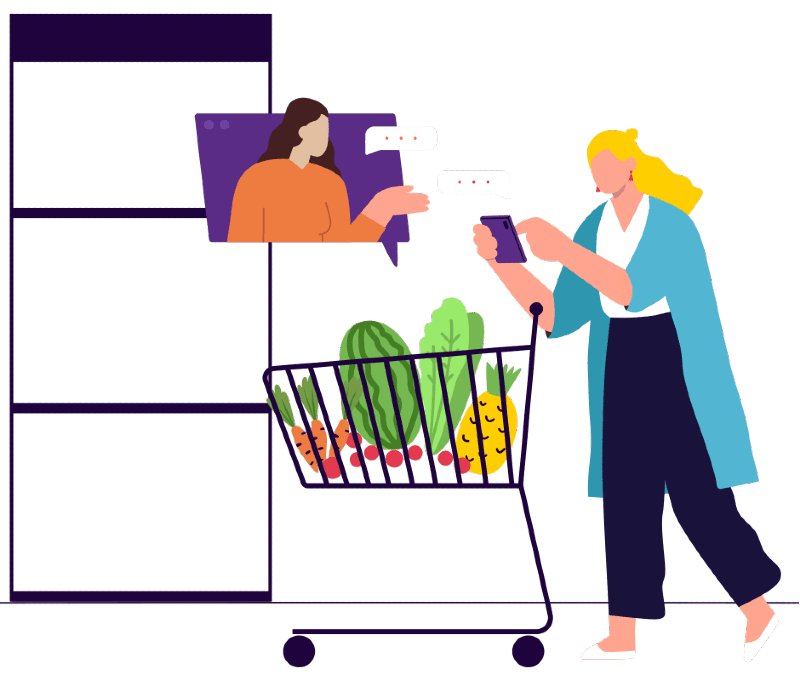 Every person and every cancer journey is unique
Regardless of where you are in your cancer journey, our team of Cancer Coaches will work with you to create the healthiest possible lifestyle and teach you habits that promote physical, emotional, and spiritual health.
We believe in consistent small steps that lead you to a sustainable and long term healthy lifestyle. That's why it is so important to have a cancer coaching programme personalised to your cancer journey.
Here we look at Cancer Prevention, Just Diagnosed, During Treatment, After Treatment, Life Beyond Cancer, and Support for Caregivers.
More than 90% of all cancers are a result of lifestyle and environment. Working everyday with cancer patients has motivated us to also work on cancer prevention. You don't need to wait until you get sick to start taking care of your health.
Our One-to-One Personalised Cancer Coaching programmes will guide you step by step on your cancer journey on how to create a lifestyle that minimises your risk of developing cancer.
Aggravating conditions such as being overweight or diabetic, having high blood pressure or an unhealthy gut have been seen as possible precursors to developing cancer. Our team of Cancer Coaches will address your current health conditions and put you in a better position to promote healing on your cancer journey.
Hearing the words "You have cancer" triggers a cascade of emotions. Often you feel shocked and confused, as well as completely overwhelmed with the diagnosis, the amount of information you have to process, and the many decisions to take in terms of treatment plan.
We will guide you on your cancer journey through your test results and advise you on questions to ask your medical team.
It is not uncommon to seek a second opinion and we can help you though our international network. Having a better understanding of your condition and treatment options will make you feel more confident.
Besides, getting organised really makes a difference; it gives you back a sense of control.
A positive and constructive mindset is crucial, but sometimes easier said than done. We will support you on your cancer journey in difficult moments while teaching you techniques to cope with stress, fear, anger, and anxiety.
We will help you to get ready to face the challenges ahead. Our goal is to put your body and mind in the best position to promote healing.
Whatever treatment you decide to undergo, we will support you along your journey.
We know how important it is to feel understood and supported. Numerous studies have demonstrated that cancer patients who feel supported recover better, have less side effects, and have a better chance of avoiding recurrence of cancer.
More than ever your body will need additional nutritional support; we will provide guidelines on nutrient dense food, together with delicious recipes for you to create at home as well as lifestyle advice to maintain strength and energy levels. During treatment, food can sometimes be a real challenge, as treatments interfere with your appetite, taste, and digestion. We will guide you on how to eat a nutrient dense diet to support healing, reduce inflammation, support healthy digestion, and enhance natural detoxification.
Every treatment has side effects and every person reacts differently. Chances are that it will impact your sleep, your food intake, your energy levels, your motivation, fortunately there is a lot we can do on a holistic level to address side effects of treatments.
We all have different personalities, some of us benefit from exchanging with others who have gone through a similar experience. You can join our closed and confidential online groups that can give you a sense of comfort and the reassurance of not being alone on your cancer journey.
We encourage you to have constructive communication with your doctor, to feel encouraged to talk about your side effects, and ask the right questions. Our aim is also to provide comprehensive support and work hand in hand with your medical team on your cancer journey.
You have just received the news that your cancer is in remission and you are absolutely sure that you do not want to go through anything like that again, but what do you do?
The next step on your cancer journey is to focus on restoring your health, monitoring and maintaining this result, and preventing the cancer from coming back. It is quite likely that during your treatment your immune system would have been compromised and become weaker, and the function of certain organs have been compromised.
We work with you on your cancer journey to build a plan that is focusing on eliminating the toxins, reducing the inflammation, and restoring the immune system. Individualised plans will consider current side effects of treatment, addressing fatigue and building better sleep habits, regain physical strength and flexibility, rebuilding gut health and digestion, and regaining your self confidence.
Even though you may have been predisposed to a genetic condition that can cause cancer, it is more often our lifestyles that trigger these genetic mutations and ultimately cancer. Being aware of what caused the cancer and what your life will need to be to reduce the chance of recurrence is now your priority.
If you have co-occurring, aggravating conditions such as obesity, high blood pressure, diabetes, chronic inflammation or you are a heavy smoker or drinker, this is the time to address and change your lifestyle.
Cancer is a preventable disease in many cases. Our Cancer Coaching programs are personalised to your cancer journey to guide you step by step on how to create a lifestyle that minimises your risk of cancer recurrence.
We will guide you in maintaining long term healthy habits by adapting your goals and lifestyle according to your progress and energy levels.
We will give you back a sense of control over your health by providing you with active steps to minimise risk of recurrence. You can achieve peace of mind and look forward to living a full life.
We will be here and continue to be a safe space where you can talk about your doubts or fears. We will remind you about your health screening and check-ups, and guide you with the questions to ask doctors.
We believe long term habit changes are a team effort with you contributing to your own success. We empower you with the knowledge and support on your cancer journey to create a healthy and sustainable lifestyle.
Finding out a loved one has cancer can be overwhelming. Cancer affects not only the person diagnosed but also all those who care about that person. You may be wondering, "What should I do now?" or "How can I help?"
Many caregivers find talking to us helps them to deal with stress, uncertainty, and loneliness, which ultimately helps them be better caregivers.
In order to be strong for your loved one, you need to take care of your own cancer journey. Our Cancer Coaches know exactly what you are going through and will be there to help you mentally, emotionally, and physically.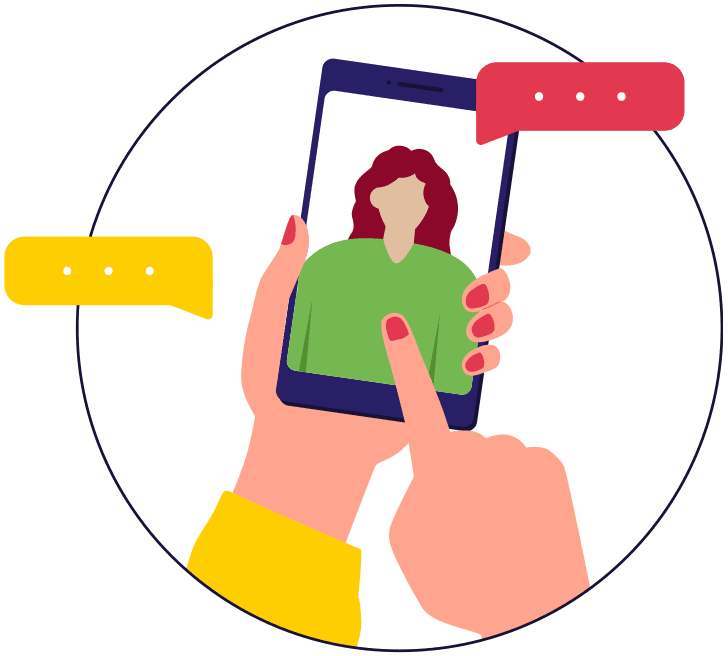 Pocket Companion Cancer App. Take Your Health Plan and Coach Anywhere
The app gives you access to your Cancer Coach and our team including medical doctors, nutritional therapists, dietitians, psychologists, and health coaches with a range of expertise in nutrition, gut health, digestion and eliminations, stress management and emotional well-being, sleep, exercise and movement, and protection from toxins.
Frequently Asked Questions About Cancer
What Should I Eat When I Have Cancer?
Eating a nutrient dense diet adapted to every phase of your cancer journey makes a huge difference in your recovery and wellbeing, but there is so much conflicting information out there that most feel confused and overwhelmed.
What Should I Eat During Cancer Treatment?
Many cancer patients worry about diet and whether they are getting the correct nutrients to help them fight cancer. We help cancer patients and those affected by cancer to develop the right nutritional plan for each individual circumstance.
Should I Take Any Vitamins or Supplements?
Self-supplementing can be a problem if you are going through treatment, you always need to consider safety and possible interactions. The quality of a supplement and adequate dosage play a crucial role.
Testimonials, Quotes, and Cancer Stories
"My coach provided constant and caring support to myself and family through a very stressful and still surreal time in our lives. Now post-surgery and treatments, I am feeling well and confident that I can maintain good health for many years ahead with the help of the lifestyle advice and tools provided."
"Ever since I was diagnosed with cancer, I felt really isolated. Sharing my story with my cancer coach, who went through a similar journey, made a real difference; for the first time I felt that somebody truly understood what I was going through. The very practical advice in terms of nutrition and lifestyle gave back a sense of confidence and hope."
"I am so happy that I came across The Cancer Coach, it made me a better caregiver for my mother and helped me stay emotionally and physically strong during the process."
Ready to Make a Change?
Book a Free Consultation With a Specialist Cancer Coach.